Baby Super Quality Scooter enfant 3 en 1 scooter
Détails d'emballage:

boîte de couleur emballage Taille du carton: 61x39.5x45cm 20ft / 40HQ: 1500pcs / 3400pcs

marque:

OEM est ok

Lieu d'origine:

Zhejiang, Chine (continentale)
Description du produit
Scooter enfant 3 en 1 scooter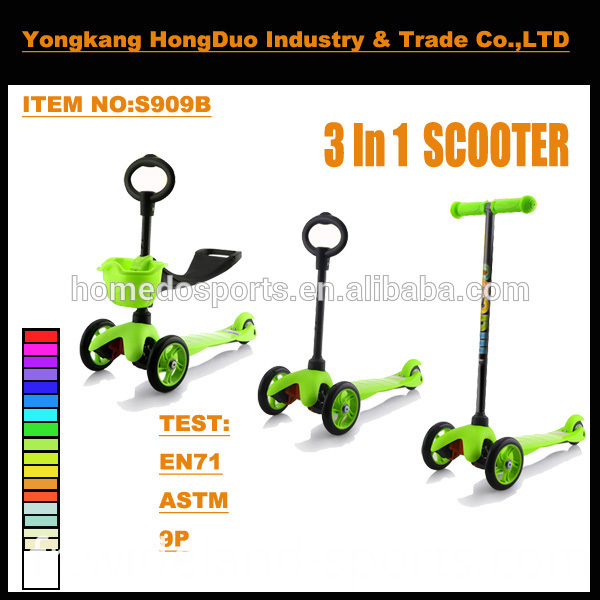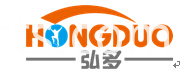 About HomeDo Sports        
     YongKang HongDuo Industry&Trade Co.,LTD was established in 2001.We are professional in producing Skateboard, Kick Scooters and so on. Our products are popular all over the world based on high quality,competitive price,stylish designsand good service.
     Our products passed CE and SGS certificate. Our main market is Europe countries, Middle East, USA, Canada, South America, Australia etc
     Our products get its brand due to its quality and the speed to renew the product styles every year. Our factory make OEM for Disney, and supply to Walmart, Auchan
     Welcome to visit our company and hope we have chance to cooperate with you in the future!
Les informations détaillées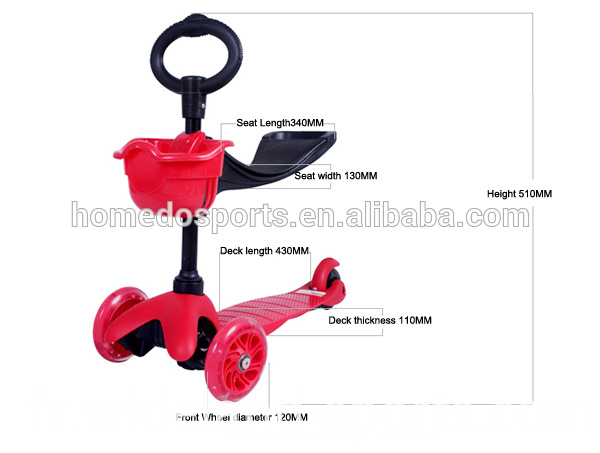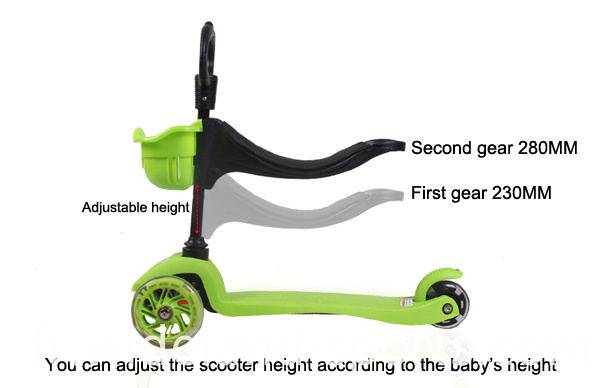 Plus d'informations détaillées
Fonction 3 en 1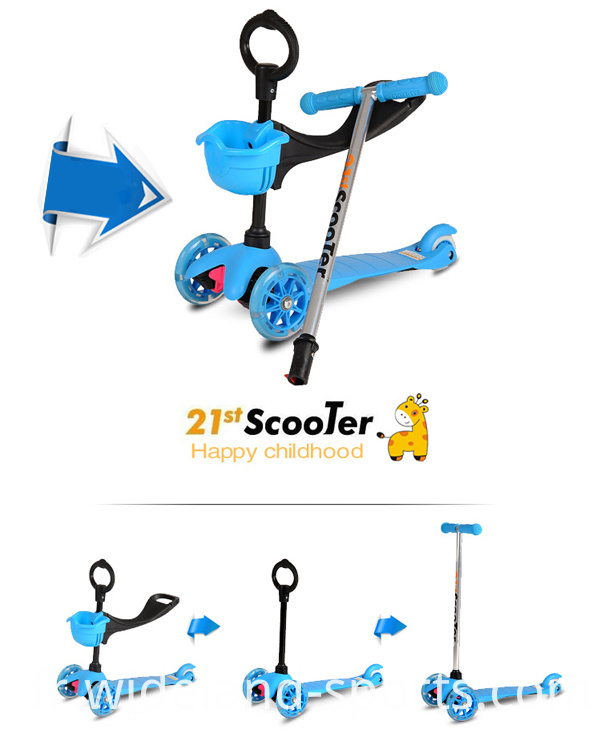 Comment obtenir une fonctionnalité 3 en 1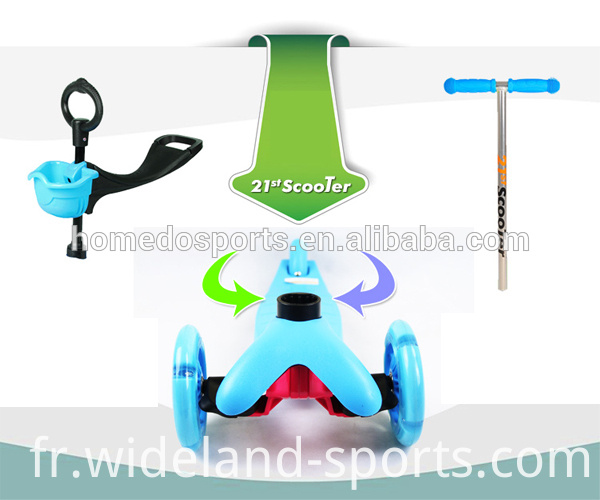 L'âge approprié pour ce scooter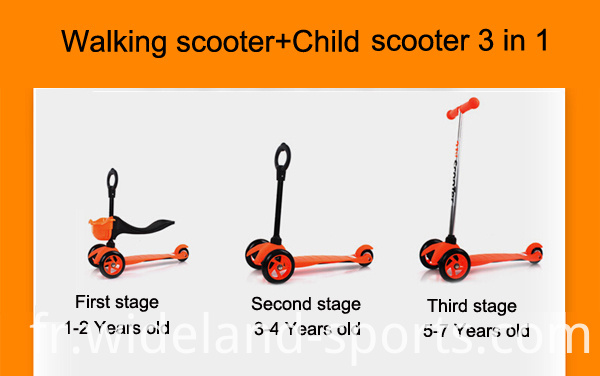 En savoir plus sur toutes les parties du scooter
A propos de la poignée et du siège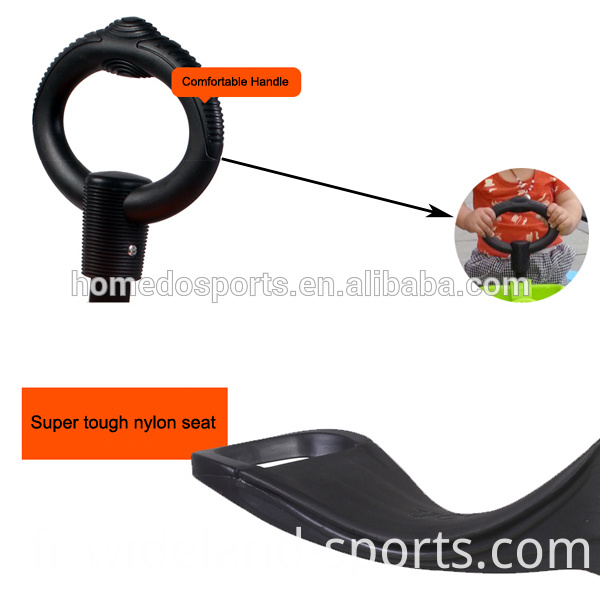 A propos du backet, du pont et de la roue
À propos de la roue, vous avez deux choix de la roue PU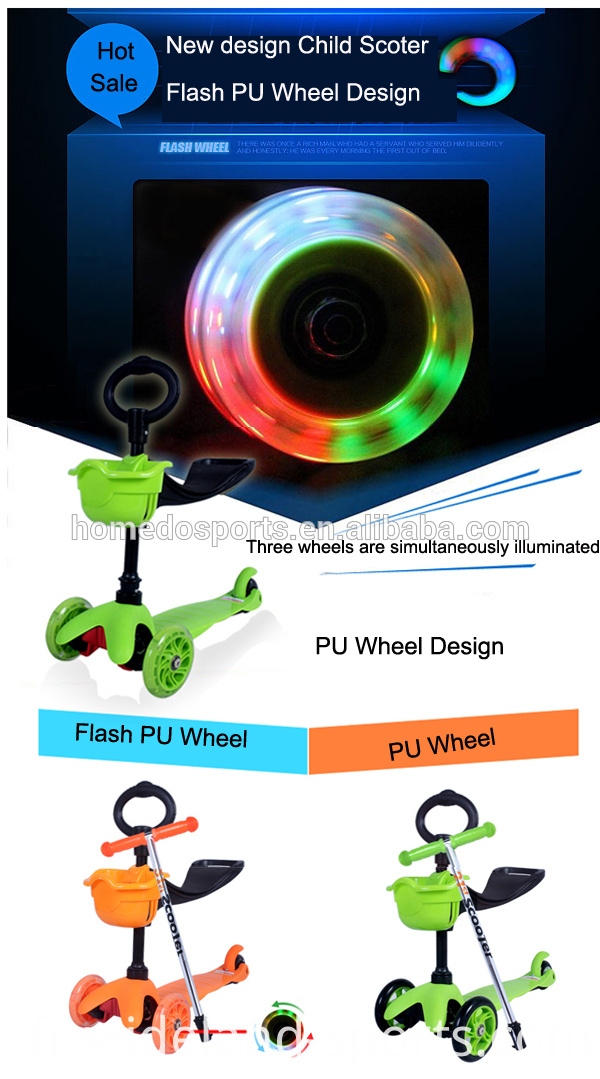 Maintenant, choisissons la couleur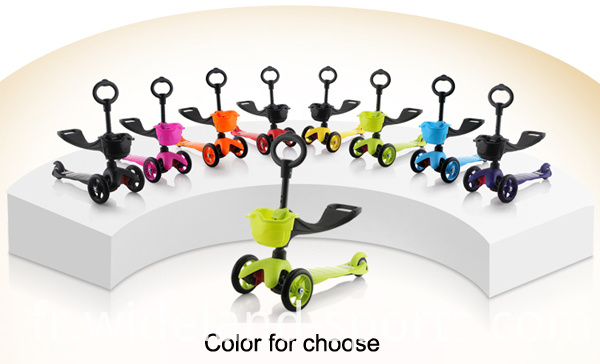 Maintenant, montrons l'emballage

Le salon de l'exposition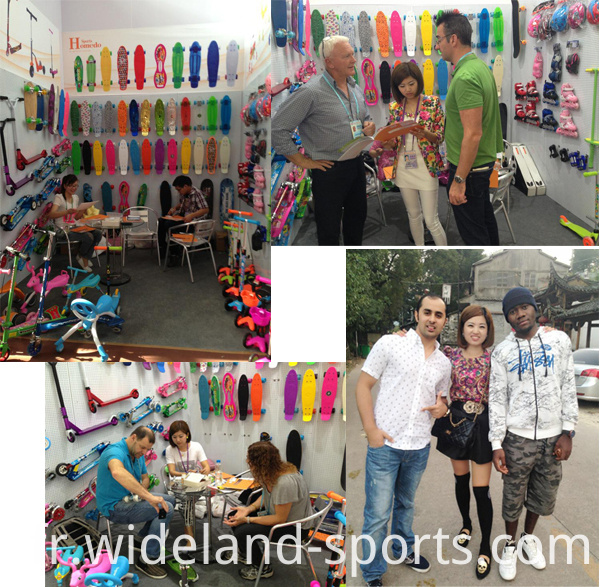 Échantillon
L'échantillon est disponible, l'heure d'échantillonnage est juste d'un jour. Si vous souhaitez connaître le coût de la fete, contactez-nous, proposez votre demande d'échantillon et votre adresse de détail. Nous vous répondrons dès que possible.
Service d'OEM
Comme vous le voyez, sur le pont, le camion, la roue peut être placé sur le logo. et accrocher des cartes est également disponible.
Offrez-nous la conception, nous allons faire une image d'effet pour votre référence.
Si vous avez d'autres questions ou peu claires, contactez-nous dès que possible.
CONTACTEZ-NOUS Email: sunshine@homedosports.com
Skype: sunshine008866
Whatsapp: +86 18170068312
Groupes de Produits : Scooter enfant