Brosse à brosse à 4 roues à billes, marchettes à bébé bon marché, scooters détachables
Détails d'emballage:

BOITE 1PC / COULEUR 6PCS / CTN MEAS: 59,5 * 50 * 46 cm 20FT / 40HQ: 1200 / 3000PCS

marque:

HOMEDO SPORTS

Lieu d'origine:

Zhejiang, Chine (continentale)
Description du produit
Brosse à brosse à 4 roues à billes, marchettes à bébé bon marché, scooters détachables
Scuttle bug Le marchet pour bébé à 4 roues est très adapté aux enfants de 2 à 6 ans. Exquisément conçu pour le comportement du bébé. Sa forme ressemble à une abeille. Le design de la ronde évite également le bébé lorsqu'il joue à une roue de chariot. Joue avec des piles à l'intérieur, donc la tête et jouer de la musique.
| | |
| --- | --- |
| Item No. | S912 |
| color | Orange green |
| product size | 60*30*45 |
| age | 2-6 age |
| material | PP |
| NG WG | 3.2/3.4kgs |
| max load | 50kgs |
| meas. | 59.5*50*46cm |
Caractéristiques:
Âge recommandé: 2-6 ans
Couleur: jaune vert orange
Matériau de la roue: plastique
Siège: plastique (non réglable)
Max Rider Load: 50kgs
Dérivés du produit:
Couleur diffuse, vous pouvez choisir! Mais, jaune et vert. La couleur normale est orange, jaune et verte.
TAILLE DU PRODUIT: 60 * 33 * 46: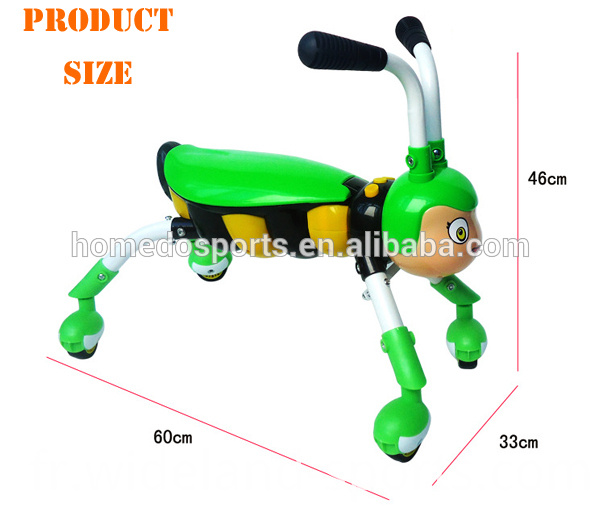 1.La conception de la poignée plastique, la poignée souple et évite la texture glissante. Très adapté aux mains du bébé.
2.La conception d'apparence mince, la forme d'une abeille, un design charmant, mais aussi des soins aux enfants pour les petits animaux.
3. Il y a trois touches, un interrupteur, 2 touches musicales, en ouvrant la touche, puis appuyez sur la musique, différentes chroniques.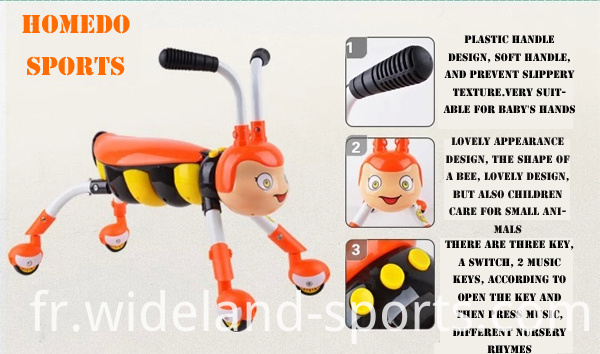 Est sous le siège, on peut mettre la batterie dans la batterie après que les yeux brillent et faire de la musique. La batterie est ok
À côté du compartiment de la batterie se trouve le contenu du magasin.Can courir dans un enfant utilise souvent de petits objets et des collations. Il est également très facile et pratique à transporter.
La conception des quatre roues, roue universelle, répond aux caractéristiques du mouvement de l'enfant. N'empêche pas les activités de l'enfant. La roue élastique est également très bonne pour protéger les enfants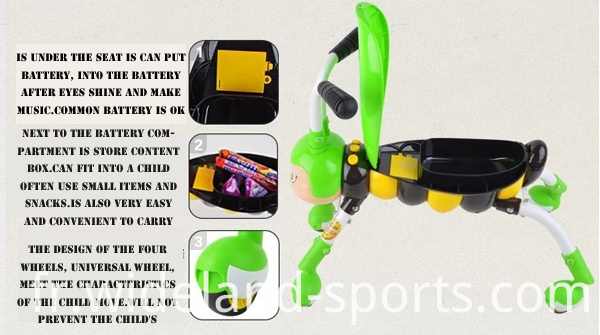 ATTENTION:
Lorsque vous assemblez, assurez-vous de bien serrer les pièces, afin d'éviter toute contrainte excessive après avoir blessé l'enfant.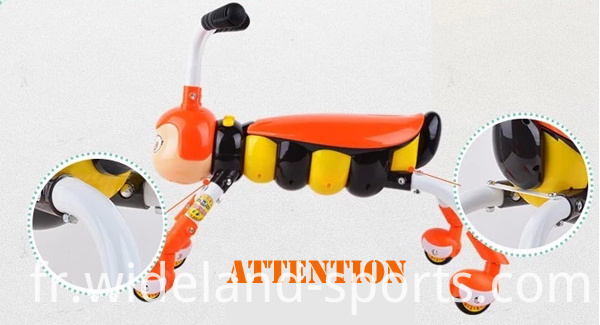 Les pièces d'assemblage:
Conditionnement et expédition Emballage:
BOITE 1PC / COULEUR 6PCS / CTN MEAS: 59,5 * 50 * 46 cm
20FT / 40HQ: 1200 / 3000PCS
Délai de livraison: 10-20 jours
Informations sur la société
          About HomeDo Sports         
     YongKang HongDuo Industry&Trade Co.,LTD was established in 2001.We are professional in 
producing Skateboard, Kick Scooters and so on. Our products are popular all over the world 
based onhigh quality,competitive price,stylish designs and good service.
     Our products passed CE and SGS certificate. Our main market is Europe countries, Middle
 East, USA, Canada, South America, Australia etc.
     Our products get its brand due to its quality and the speed to renew the product styles
 every year. 
Our factory make OEM for Disney, and supply to Walmart, Auchan.
     Welcome to visit our company and hope we have chance to cooperate with you in the future!
Échantillon
L'échantillon est disponible, l'heure d'échantillonnage est juste d'un jour. Si vous souhaitez connaître le coût de la fete, contactez-nous, proposez votre demande d'échantillon et votre adresse de détail. Nous vous répondrons dès que possible.
Service d'OEM
Comme vous le voyez, sur le pont, le camion, la roue peut être placé sur le logo. et accrocher des cartes est également disponible.
Offrez-nous la conception, nous allons faire une image d'effet pour votre référence.
Si vous avez d'autres questions ou peu claires, contactez-nous dès que possible.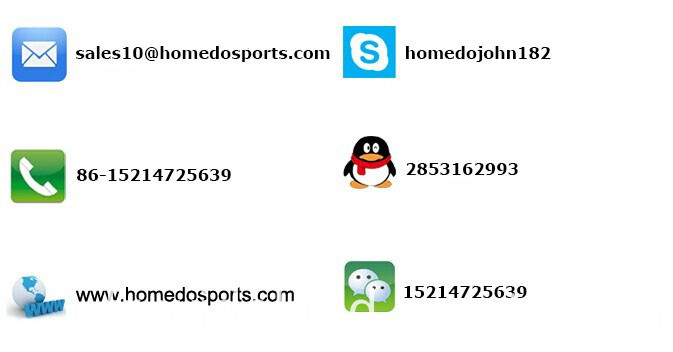 Groupes de Produits : Scooter enfant